$24,500 Government Funding For Daycare Facility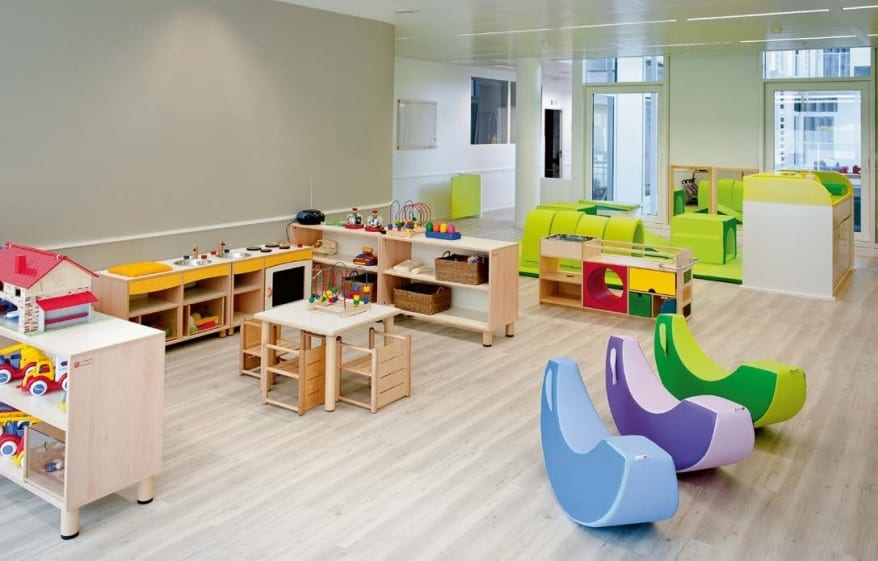 Those who have young children often have to concern themselves where to leave the child while they go to work. This is one opportunity that Katherine from Melbourne, Victoria saw when she deciding to open up her own daycare facility. Not only that, but Katherine applied to government funding for daycare facilities in order to help her pay for certain things and give her that push she needed towards launching a successful business.
Katherine experience working as a Early Child Education in Melbourne has prepared her to become her own boss, and thanks to the government funding programs that allowed her nearly $25,000 in funding, she was able to make it a reality.  Take a look at the interview questions and answers as we had a chance to speak with Katherine about her adventure to open up her own daycare.
Tell us about your small business:
Well I worked as an early child educator for 12 years for various day cares and private schools across the state and I knew that my passion was to open up my own daycare one day and conduct business in a unique way in comparison to the other daycare center's I've been a part of. So that's exactly what I did. I spent A LOT of time trying to see what exactly parents want for their children while they are at the daycare and what the children want as well. I put all that together and came up with this idea. We take an educational approach versus just regular "baby sitting", and we apply it to the activities that we do – all day and report to parents with a points system.
What made you want to start a business like this?
Well a lot has changed since I was a kid and being in daycare, and it's clear. Technology play's a big role nowadays and we wanted to use the technology and teach the kids about it. They use it at home, they will use it all the time, so we might as well teach the kids proper use and day to day application of these tools throughout fun activities. Instead of the kids just sitting there waiting for the parents to pick them up, they are interacting, engaging and learning.
What were some of the challenges you faced starting up?
There was a lot of want from parents that we saw even before this was stared, so we knew it wouldn't be an issue to get enrollment, but to set it all up, to rent the location, all the regulations, equipment, hiring, training, supplies; that was tough. I was working off of my savings.  So my number one challenge is that I had to do it all over a year, slowly putting money away and buying some stuff.
What would you do different?
I would have applied to government funding so much sooner. I went to the bank, a few different banks and was told I can get $2,500 loans. But that wouldn't be much for me to do anything; I took them but it just gave me more bills to pay on top of trying to set this up. What I would do different? I would have joined you here at australiastartups.org sooner, I just didn't know.
How did you overcome those challenges?
I had a little help from my partner and luckily some savings, but what really helped me the most to find the funding is you guys. I knew government funding existed but I didn't know it existed to start a business and to pay for equipment, hiring..etc I always hear about tax breaks and all that stuff, but never about actual funding for business. And the night when I looked up how to get discounts from the government on hiring, I noticed one of your articles that talked about hiring grants. So that drew me in.
What kind of help did you receive?
From you guys I had help with my business plan. It got to a point that I was being so annoying with it, but glad I was able to develop my business plan with your help. You guys also helped and pointed me right to the program that provided me with the funding, and helped me get my application done. It was just nice having somebody who understood talk to me.
How did you hear about australiastartups.org?
As mentioned, I literally looked at one of your articles and found out that funding existed from the government to help me hire employees. So I kept reading and reading and finally registered to your platform.
How much funding did you get?
We applied to one program which was for hiring and training costs. Their maximum was $50,000 and we applied half of that to have the first 3 months of wages covered by the government so we can get 2 employees on board and we can startup. I had everything else prepared, just needed help with that.
Tell us about the process of getting your funds?
The process was actually pretty simple. Once I was in the platform you guys gave me access to, I looked around, found a few programs, asked you guys for help in picking the right one, and after I did my business plan it was just simply filling out the application and sending it in. I waited about 6 weeks after the application date and I got a letter stating that I was accepted for $24,500. Another 4 weeks later I received a deposit right into my business account.
What is next for your business?
Well we just expanded our facility (a year later), and currently have 3 teachers, not including me and 3 assistants working with us. The plan down the road is to continue to expand and open another location in the next few years.We will see where that takes us.
What is your advice to others?
Before you get into business, be sure to learn as much as you can about it. Having knowledge in your industry is what will keep you motivated, and having expert guidance along the way doesn't hurt one bit. We benefited from government funding greatly and it's all thanks to australiastartups.org; so if we could do it, surely you can do it.