How Do I Get The Government Funding I Need For My Business?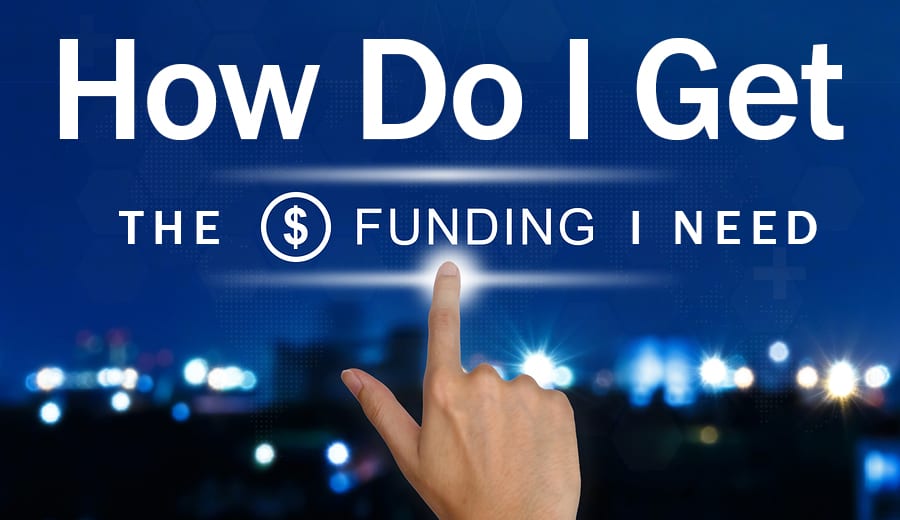 While no two businesses are the same, it's estimated that the average start-up cost is $30,000. However, a home-based micro-business can be started with as little as $5,000. Understanding exactly how much money your business idea requires will allow you to determine how feasible your idea is and exactly how much financing you will require to get your project off the ground.
When considering how much funding your business needs, there are several costs to consider. If you've properly completed your Business Plan, you will already have prepared a list of the startup expenses and capital expenditures that you expect to incur, as well as whatever assets you may have available. So now you know just how much it'll take to get your business off the ground. Great! But, what you really want to know is how to get your hands on those funds (Spoiler Alert: This is the easiest way).
Get to know the types of Business Funding that are out there
First and foremost, you should get to know the various types of funding that are available to small businesses and entrepreneurs. From loans to tax credits, grants and investments; you know they involve money, but do you truly know how they each work? Once you have familiarized yourself with these, you'll have a better idea of how each of these funding types can benefit you and your business venture. One of the worst things you can do as an entrepreneur is to get picky and selective about the funding being offered to you. While everyone is eager to find out what Government Grants their small business might qualify for (who doesn't love free money?!), know that you aren't alone and it will require work. Remember, its called a grant; not the lottery. If the government is going to fork over several thousands of dollars to small businesses, it - at the very least - wants to be assured that the funds will be used effectively and will eventually help to create new jobs and stimulate the region's economy. And really, that isn't asking a lot in exchange for free money to help you to pursue your dreams.
Bear in mind that while grants may be what you're after, so is everyone else. This makes for more competition and more rigid qualification criteria. So, the really savvy entrepreneurs, don't put all of their business eggs in one basket. Instead, while they might hope to be awarded a grant, they continue to apply to all types of programs...and they apply OFTEN. The savvy entrepreneur, understands that each type of funding offers its own advantages; many of which can be almost as rewarding as the holy grant. A secured loan, for example, might allow you to borrow with confidence knowing that the government will take responsibility for paying back the majority of the money you borrowed, should the business not do as well as you expected. Not bad right?
Finding Funding Sources
Funding is allocated to small businesses through hundreds of government agencies, departments, and private firms. The government agencies and departments create programs to which they assign certain funding amounts to businesses that meet the qualification criteria for these programs. There are programs created for particular industries, purposes,  and regions; so it takes some digging and some skills in research to find programs that work for your business project. The information IS out there, and you can find it; but you have to be willing to invest a significant amount of research time to locate the ministries and departments that offer the programs as well as comb through the criteria to assess whether you are eligible. Don't become discouraged! Anything worth having requires some effort, and having the funds to start your dream business is absolutely worth the work.
Where should I begin my search for funding?
A good place to start is online. Performing various searches on Google to find the small business centers that cater to your particular region could help you to get started. Searching for government organisations operating in your particular industry could also land you sites that list the funding programs currently being offered to startups in that sector. If research isn't your strong suit, the Startup Portal includes a searchable Funding Database. Researchers have compiled all of the Government grants, loans and tax credits programs into one single database (rather than having to dig through all the various government websites). The Funding Database simplifies the process by allowing you to search using your region, industry, and what you want the funding for; this way you'll know right away whether you qualify and can get started on your application without delay. Whatever method you choose, we can't stress enough the importance of applying to as many programs for which you qualify so that you increase your chances of being accepted for one or more funding programs.